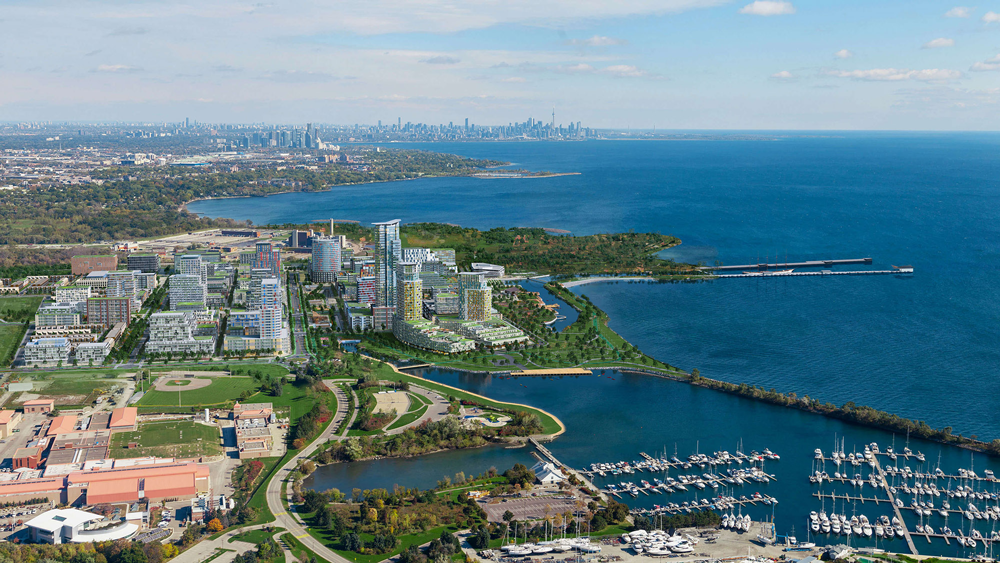 MODERN URBAN LIVING CONNECTED TO THE LAND & THE LAKE.
BREATHING NEW LIFE INTO MISSISSAUGA'S WATERFRONT
---
Over 45 acres of green space, with access to 450+ acres of nearby parkland and a 64-acre conservation area

A 20+acre Innovation District: employment, research and technology development

Built to world-leading standards for sustainable living for a healthier human experience

Walkable and cycle-friendly design

Artistic expression and cultural experiences: festivals, live music, theatre

A revitalized and activated pier–the longest on the Canadian Great Lakes

Rooftop patios, breweries, and chef-driven restaurant curation

Places to paddle and play: boats, beaches, bars, and boardwalks
Lakeview Village is the revival of our waterfront. It is evolved urban living made better by the lake – energized by active spaces, recreation, and culinary sophistication. This lively lakeside village has soul, with a million moments just steps away from your front door. It is a place for those seeking a playful lifestyle that is closer to nature and the waterfront. When in need of solace, find quiet corners in a park or by the water to rest and relax.
Here, daily needs and desires are met without having to get in the car. As a dynamic destination to work, dine, and experience, Lakeview Village will draw people from near and afar. Look across the water from sunrise to sunset, and see the skyline of Toronto in the distance; to the north, the lights of downtown Mississauga are only a short ride away. This is a reinvention of waterfront living. This is life by the lake.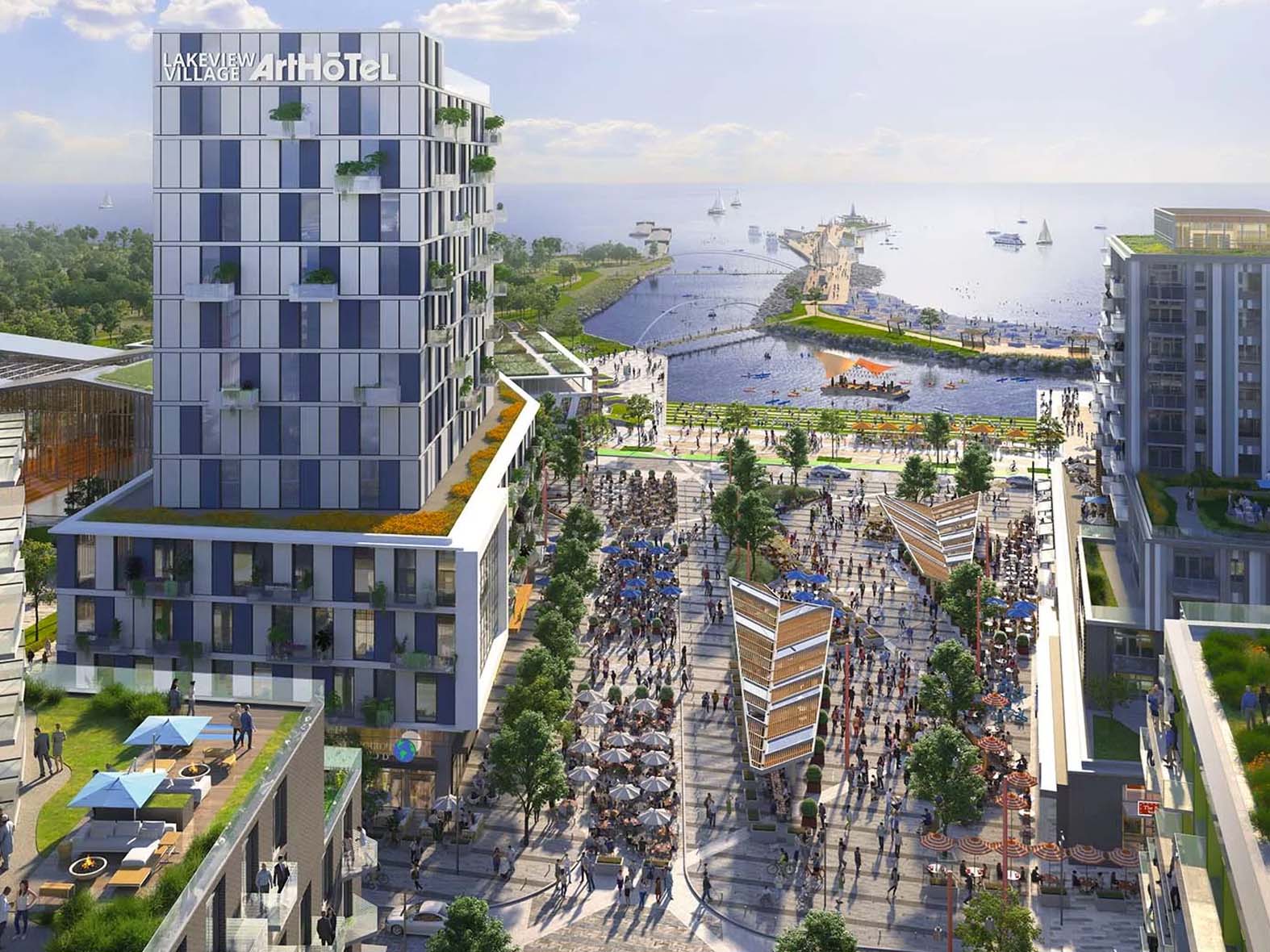 A DYNAMIC DESTINATION
LAKEVIEW SQUARE
The Square is a place to connect and celebrate. This vibrant destination is humming with the life of people from Lakeview Village and beyond. Year-round, the Square is ever-changing. As summertime music and splashing fountains transition to seasonal lights and winter festivals, it is always alive with energy. Pick up groceries, catch up with friends over lunch, have dinner overlooking the water, or grab burgers in a brewpub. This is where the network of trails and parks bring the active-spirited to rest, shop, and celebrate.
A Green Oasis on the Shoreline
---
Mississauga's waterfront has been inaccessible for generations. Together, Credit Valley Conservation (CVC), the Region of Peel and Toronto and Region Conservation Authority (TRCA), are working to reconnect Mississauga to the lake through the creation of 64-acres of coastal wetlands known as the Jim Tovey Lakeview Conservation Area.
Learn More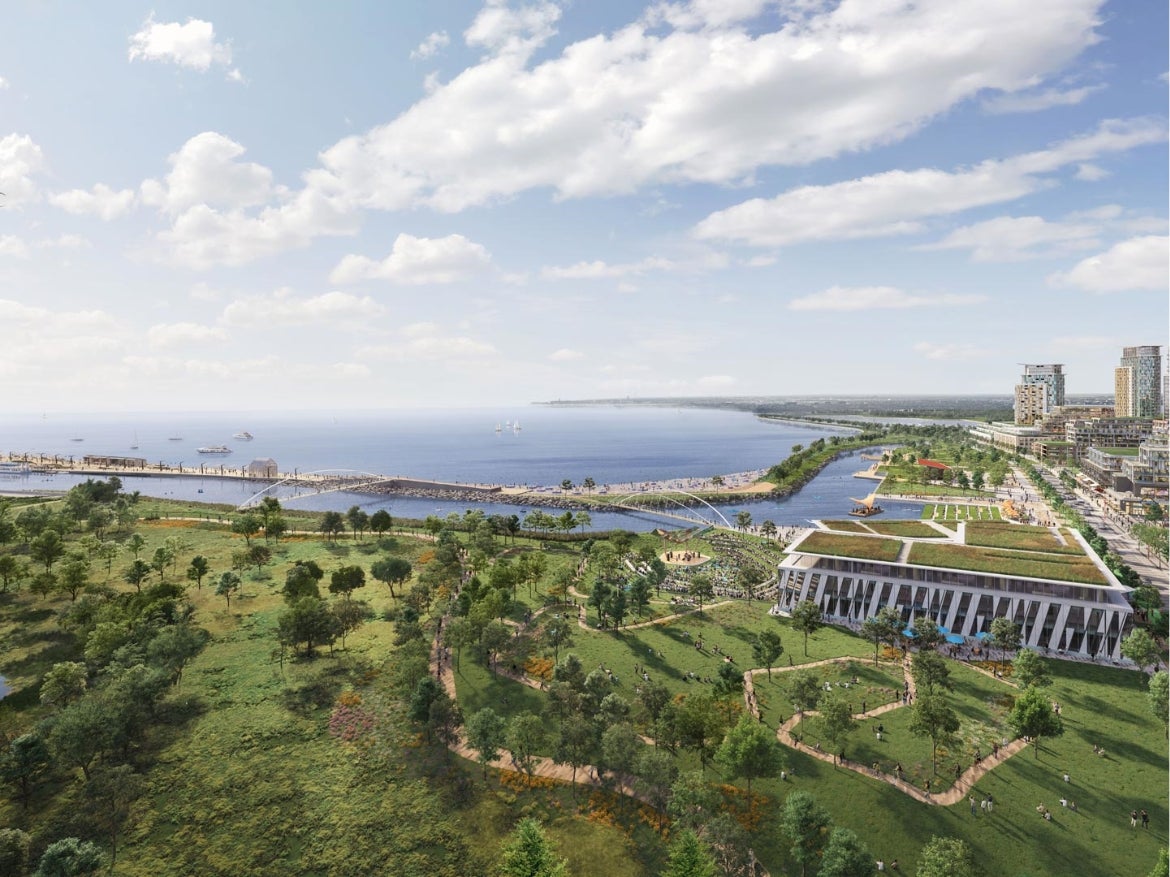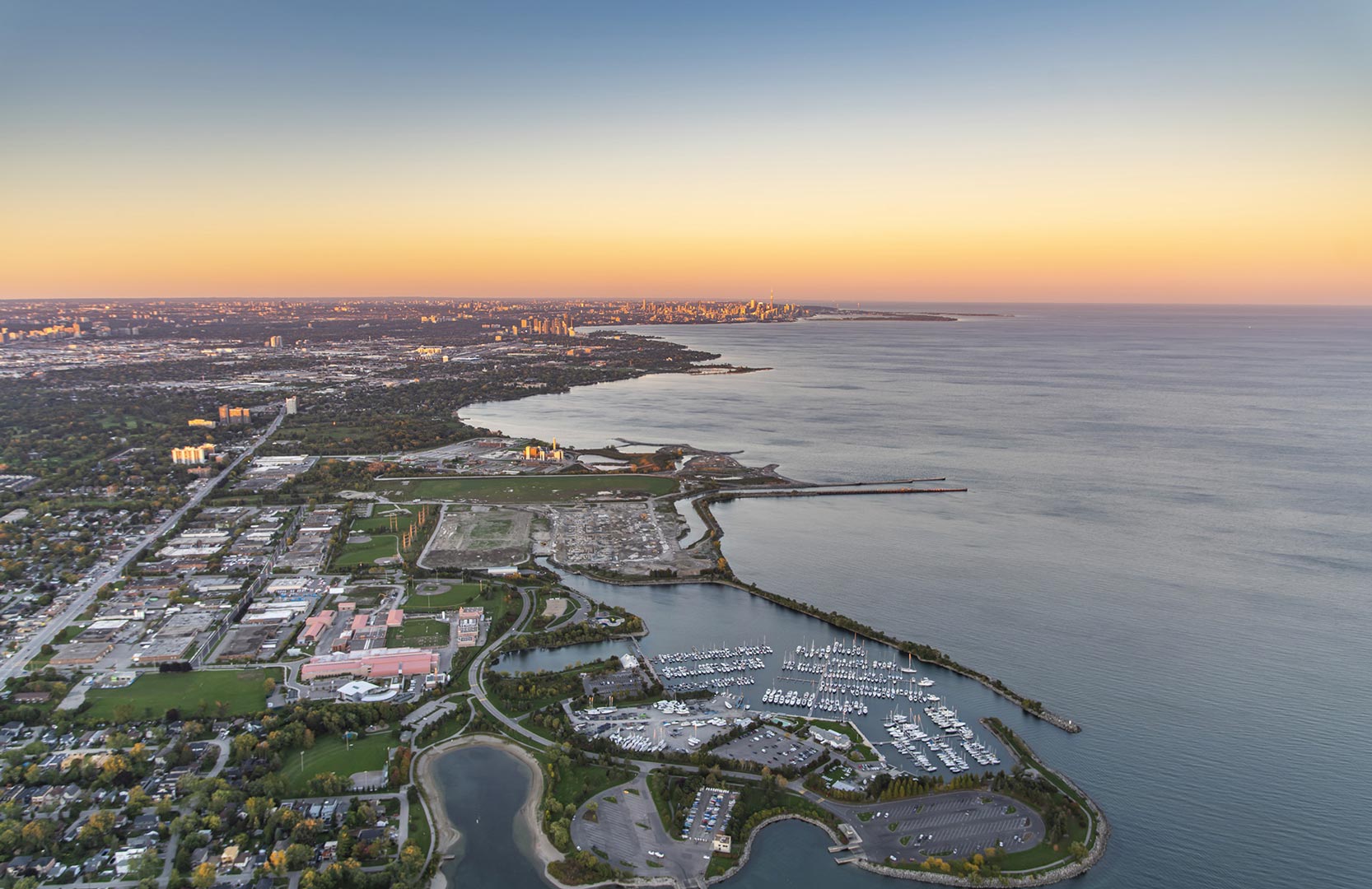 PLANNING & PROJECT
Development Master Plan
The Lakeview Village Master Plan has been evolving since its first submission in October 2018. LCPL has been working with the City of Mississauga, special interest groups, and the local community for several years to deliver a plan that will provide social, environmental, and economic benefits to existing and future residents. The Master Plan was granted approval at the City's Planning & Development Committee on November 8, 2021, and ratified on Wednesday, November 10, 2021 in Council Chambers at the City of Mississauga. LCPL is moving forward with the creation of a community that transforms what was once a power plant into an incredible mixed use, sustainable waterfront village, and this has kicked off with our first phase of sales with Tridel in the fall of 2022.
Learn More
STAY UPDATED ON RESIDENTIAL NEWS