FEATURE-ARTICLE
One Million Sunflowers & The Return of Native Species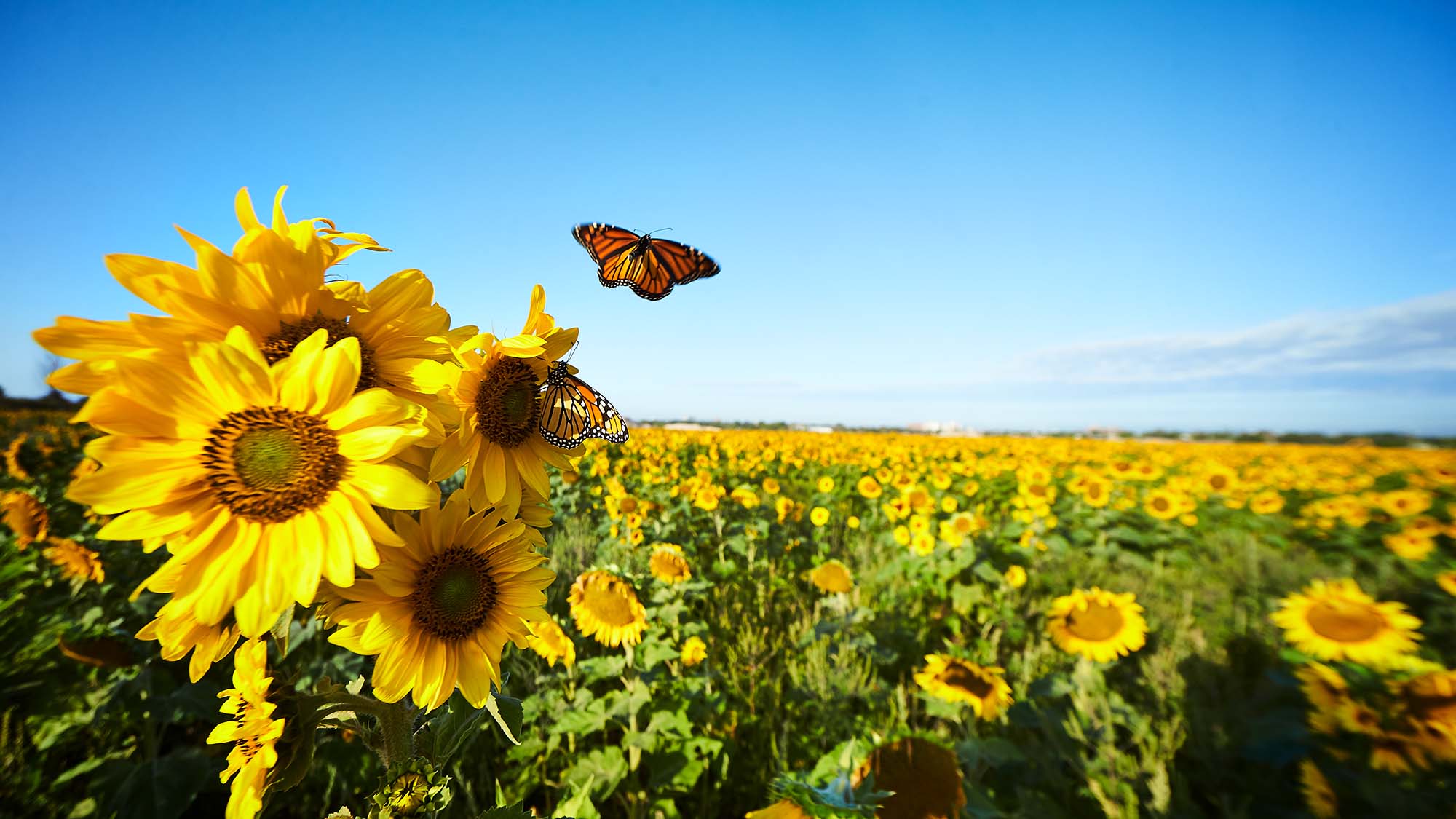 ONE MILLION SUNFLOWERS
---
The vision for Lakeview Village is to create spaces and places for the neighbourhood to come together and bring joy to the everyday. One million sunflowers have been planted every summer for the last three years to beautify the site undergoing construction and remediation, deliver a shared experience to delight, and encourage the community to get outdoors. Our sunflowers have already bloomed this summer. Stay tuned for details on the bloom next summer!
Sustainability is a key driver in the plans for Lakeview Village. This field of sunflowers brings native species back to the site every year, such as butterflies, bees and bugs, and helps to build strong connections with the environment.
Did you know?
Sunflowers are "phytoremediators"
Phytoremediation allows for soil optimization and supports native restoration and nature conservancy.
The sunflower is a native species found as far back in our history as 3,000 BCE.
Sunflowers attract bees because of the high-quality protein in their nectar.
Sunflowers help bees survive and pollinate other plants for stronger local wildlife.
Be a good citizen! When visiting the sunflowers, please practice social distancing and maintain 6 feet from others. Do your part and stay apart.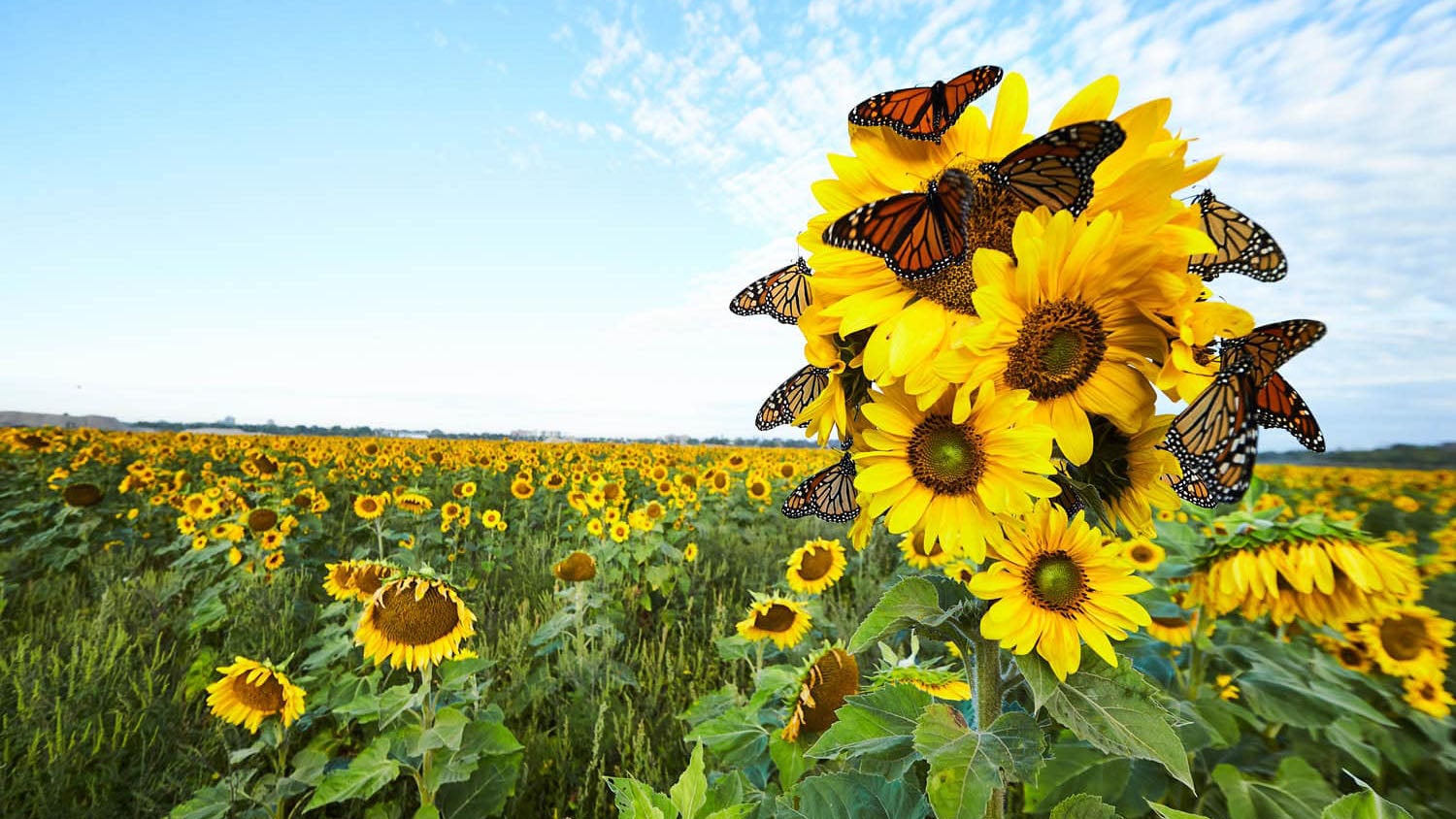 STAY UPDATED ON RESIDENTIAL NEWS