FEATURE-ARTICLE
One Million Sunflowers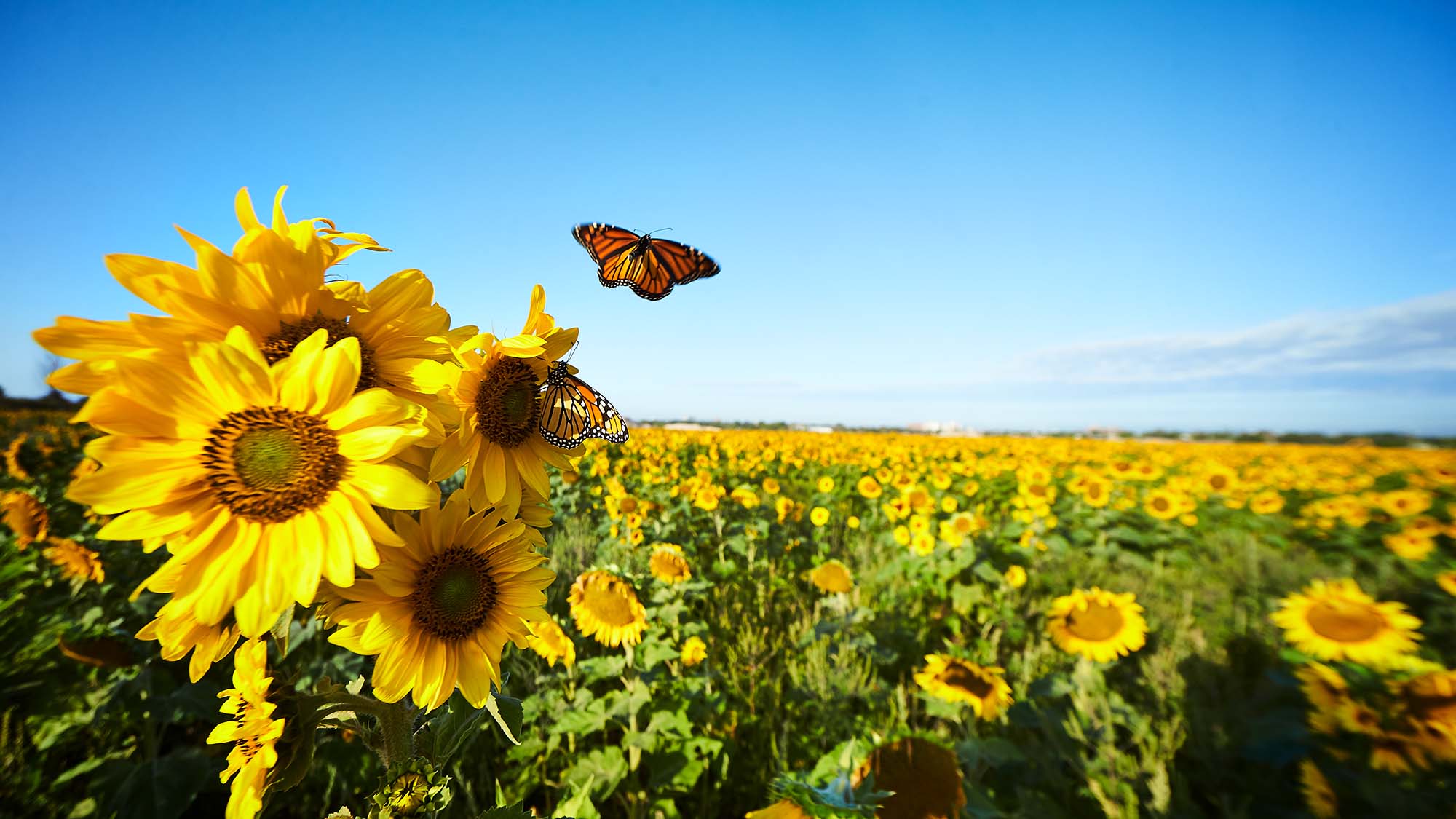 ONE MILLION SUNFLOWERS
---
The vision for Lakeview Village is to create spaces and places for the neighbourhood to come together and bring joy to the everyday. It's about animating a site by the lake that's been previously inaccessible for decades. It's about providing new opportunities for people of all ages and stages to interact with nature and engage with the great outdoors. It's about giving native species an opportunity to once again thrive and grow to the benefit of the entire community.
Enter our field of sunflowers.
Beginning in 2019, we've planted one million sunflowers near our award-winning Discovery Centre. What started as an opportunity to connect people from across Mississauga and the GTA with butterflies and bees through a highly immersive and natural experience, has expanded to include recreational opportunities that showcase the beauty of life by the lake.
We built a sunflower deck where, set against the backdrop of our floral field, we've hosted community events like Sunsets & Sounds, which highlights the talent of local artists.
We've repurposed the 1,600 feet of artist-driven hoarding that surrounded our Discovery Centre and created an artist trail that will take individuals from our sales centre into opportunities to explore art outdoors on the site.
Chairs and benches – crafted by local sawmiller Sawmill Sid who re-purposes wood into beautiful creations – line the trail giving people a chance to exchange ideas, build relationships, with views of the lake, and immerse themselves in nature.
We've built a recreation field that's open for community use - and where pick-up games of soccer can be played with friends while families enjoy a picnic.
From our one million sunflowers to all of these other incredible amenities, we've been able to showcase that Lakeview Village is a place to immerse yourself in nature, strengthen your sense of community, and feel connected to landscapes that will refresh your soul year-round.
SUNFLOWER FACTS
---
Our sunflowers bloom once a year. Once the sunflowers are in full bloom, they are available to enjoy for 2-3 weeks. Sunflowers have a finite bloom cycle, and naturally wilt at the end of this period. They will be re-planted and grow again next year.
The bloom for 2023 has been completed. Stay tuned to our channels for when you can visit the sunflowers next!
The sunflower is a native species found as far back in our history as 3,000 BCE.
These flowers attract bees because of the high-quality protein in their nectar.
They help bees survive and pollinate other plants. This in turn helps strengthen local wildlife.
Sunflowers attract birds who eat harmful bugs while creating a windbreak for other plants.
They are "phytoremediators." This is a solar-powered soil clean-up technique that supports native restoration and nature conservancy.
Sunflowers are made up of thousands of teeny flowers. The iconic yellow petals and fuzzy brown centres are actually individual flowers themselves.
Their name is derived from the Greek words "helios" for sun and "anthos" for flower. These Sunflowers exhibit a unique trait called "heliotropism," where they turn toward the sun at all times of the day. They'll start the day facing east and end it facing west.
There are 70 species of sunflowers.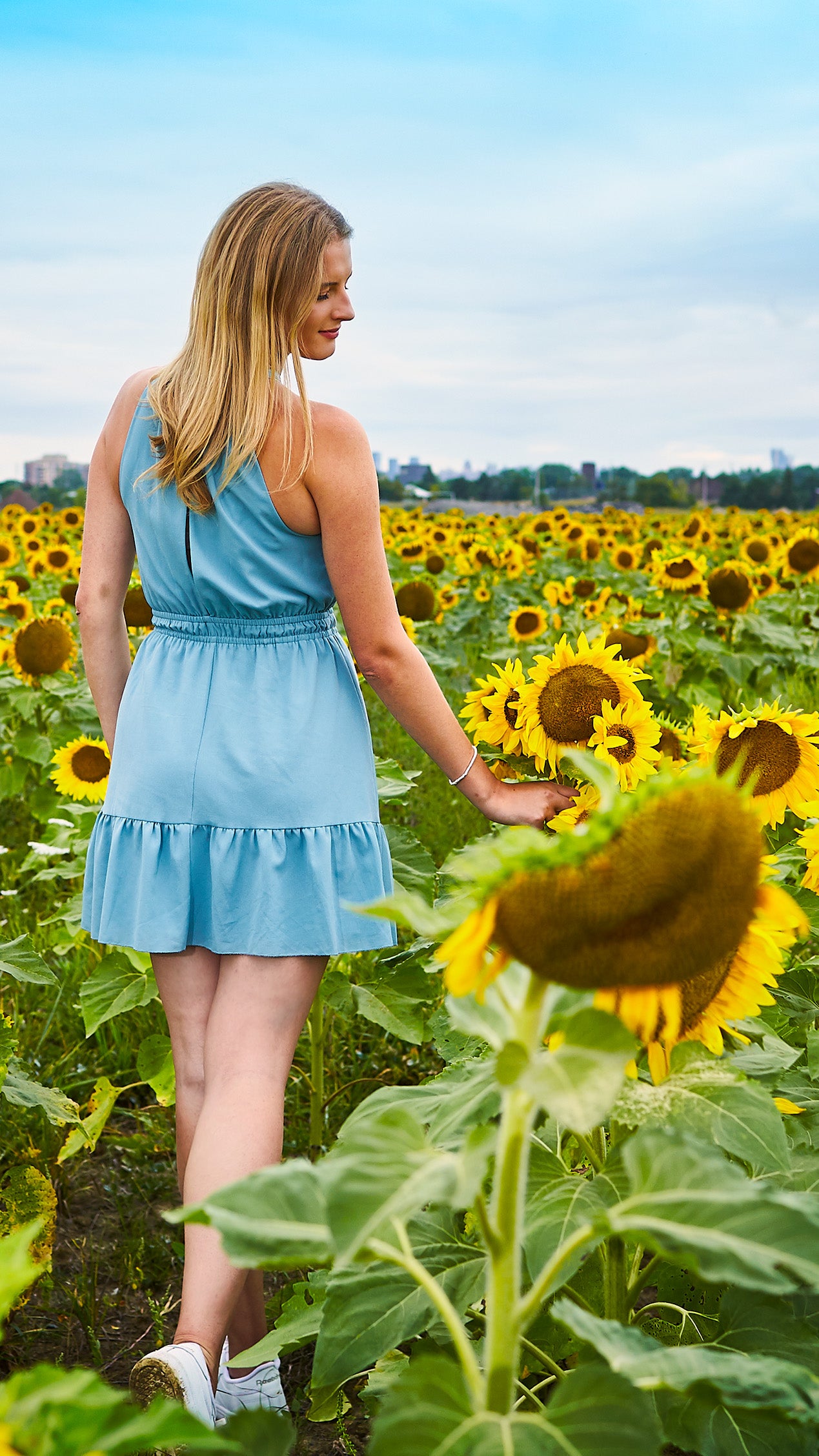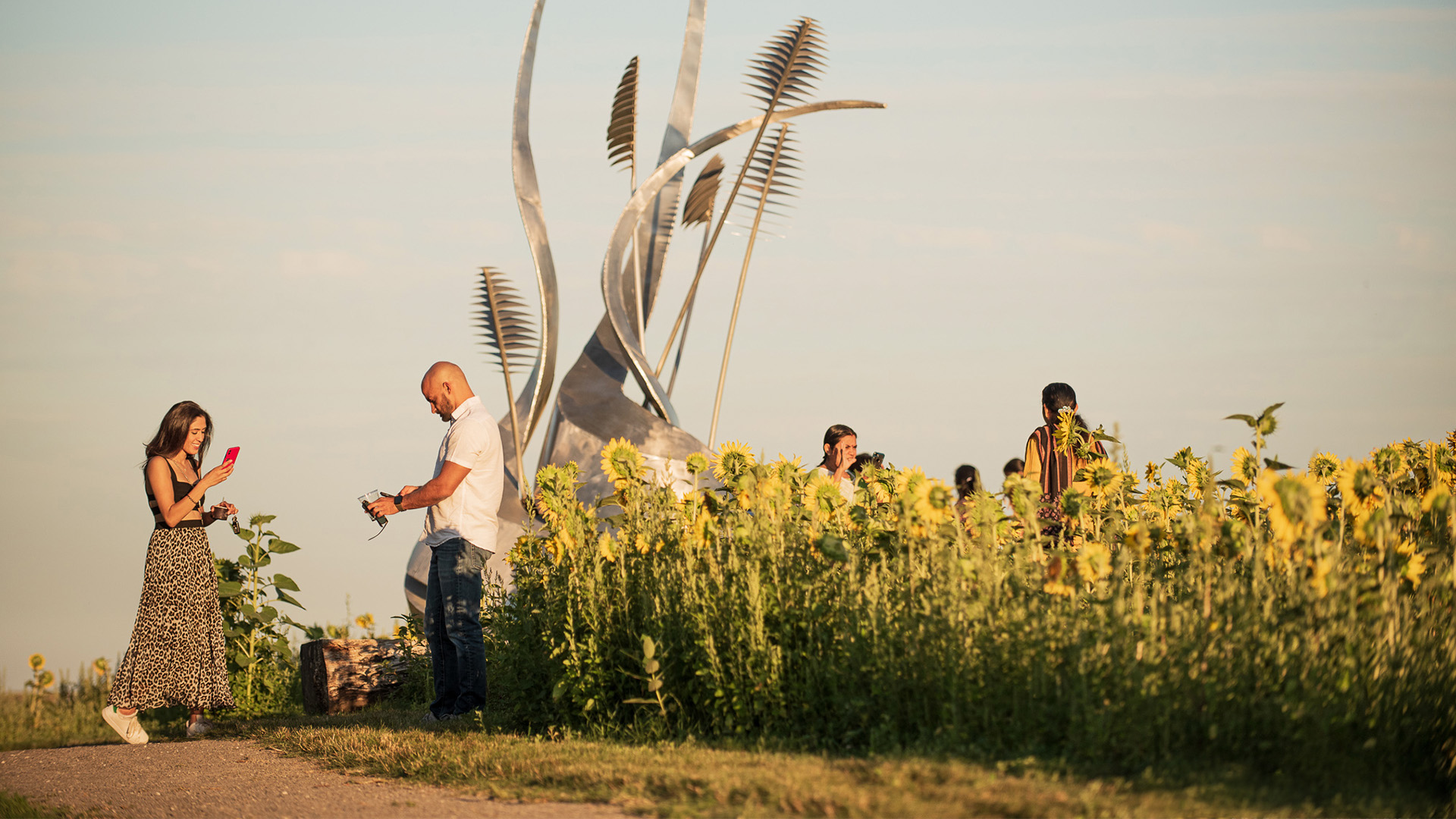 STAY UPDATED ON RESIDENTIAL NEWS