FEATURE ARTICLE
NATURE FIRST: THE RESTORATION OF SERSON CREEK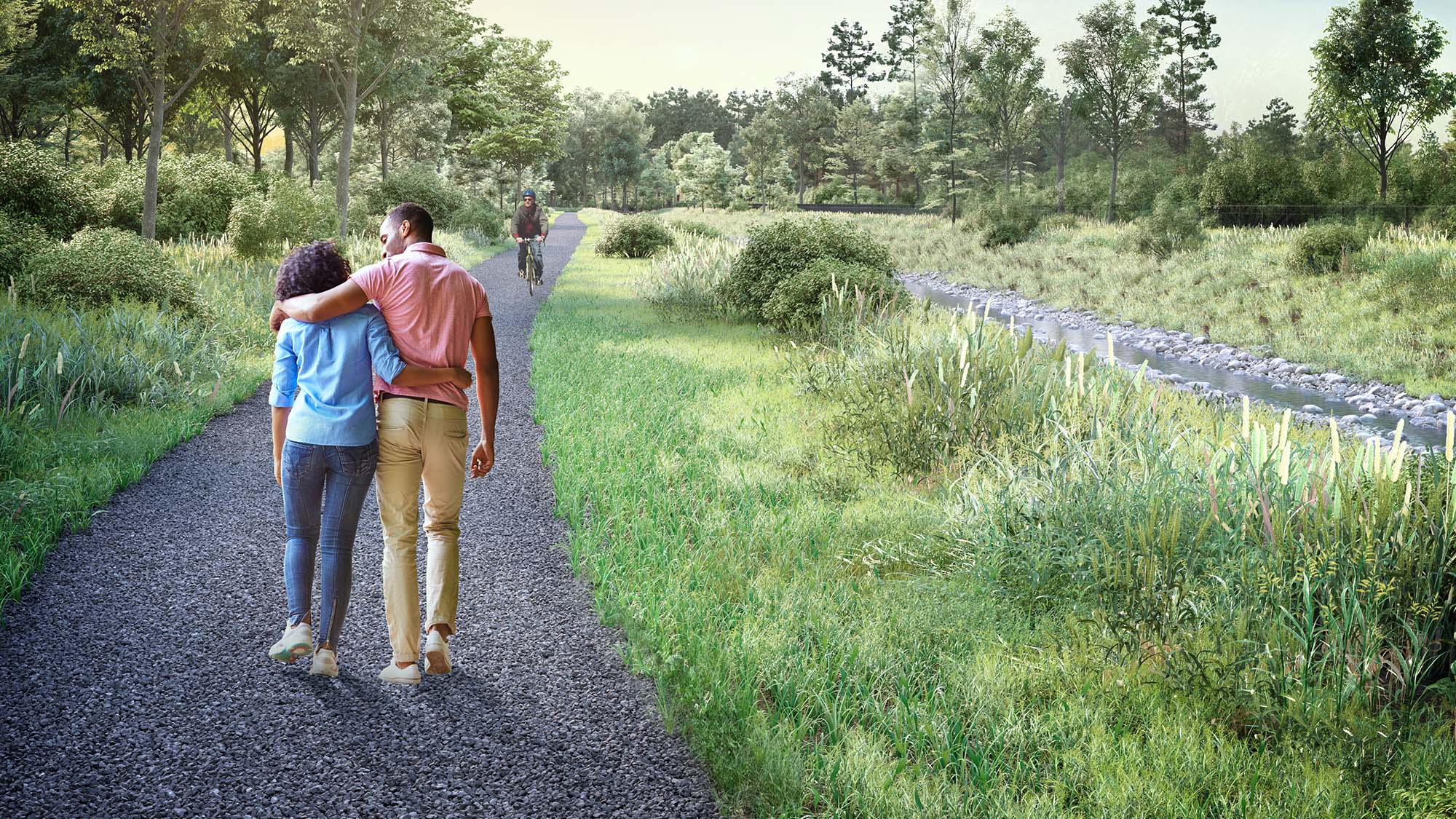 Restored & Revitalized
---
A key component of the transformation of Mississauga's waterfront at Lakeview Village is the restoration of Serson Creek. With the creek diverted underground, major rain storms caused flooding and harm to the area's environment.
Now, the revitalized creek will transform the site for years to come.
In 2022, for the first time in decades, Serson Creek saw daylight - something that was only possible thanks to the major realignment work that's been underway since Spring 2021.
This project has restored the naturalized creek – connecting it with Lake Ontario and allowing fish to swim its streams, reestablishing it as a vital wildlife corridor, and reintroducing native vegetation into the area so it can once again be a place where a variety of local species grow and thrive.
Serson Creek will eventually incorporate public trails, pollinator gardens, and wetlands as learning landscapes, and integrate with the future Jim Tovey Lakeview Conservation Area.
"The restoration of Serson Creek is an early example of the many ways Lakeview Village will transform Mississauga's waterfront. It will not only help restore a natural habitat that has suffered from years of industrial use, but will also connect people to Lake Ontario and the surrounding greenspace for years to come."
— Brian Sutherland, LCPL
Serson Creek - The Facts
---
Restoring a naturalized creek and reintroducing native vegetation and habitat zones along the waterfront and within park areas will transform the urban environment and enhance and replenish coastal habitats. Learn more about the flora and fauna that will return to the site and what else to expect thanks to this incredible initiative.
STAY UPDATED ON RESIDENTIAL NEWS