FEATURE ARTICLE
NATURE FIRST: THE RESTORATION OF SERSON CREEK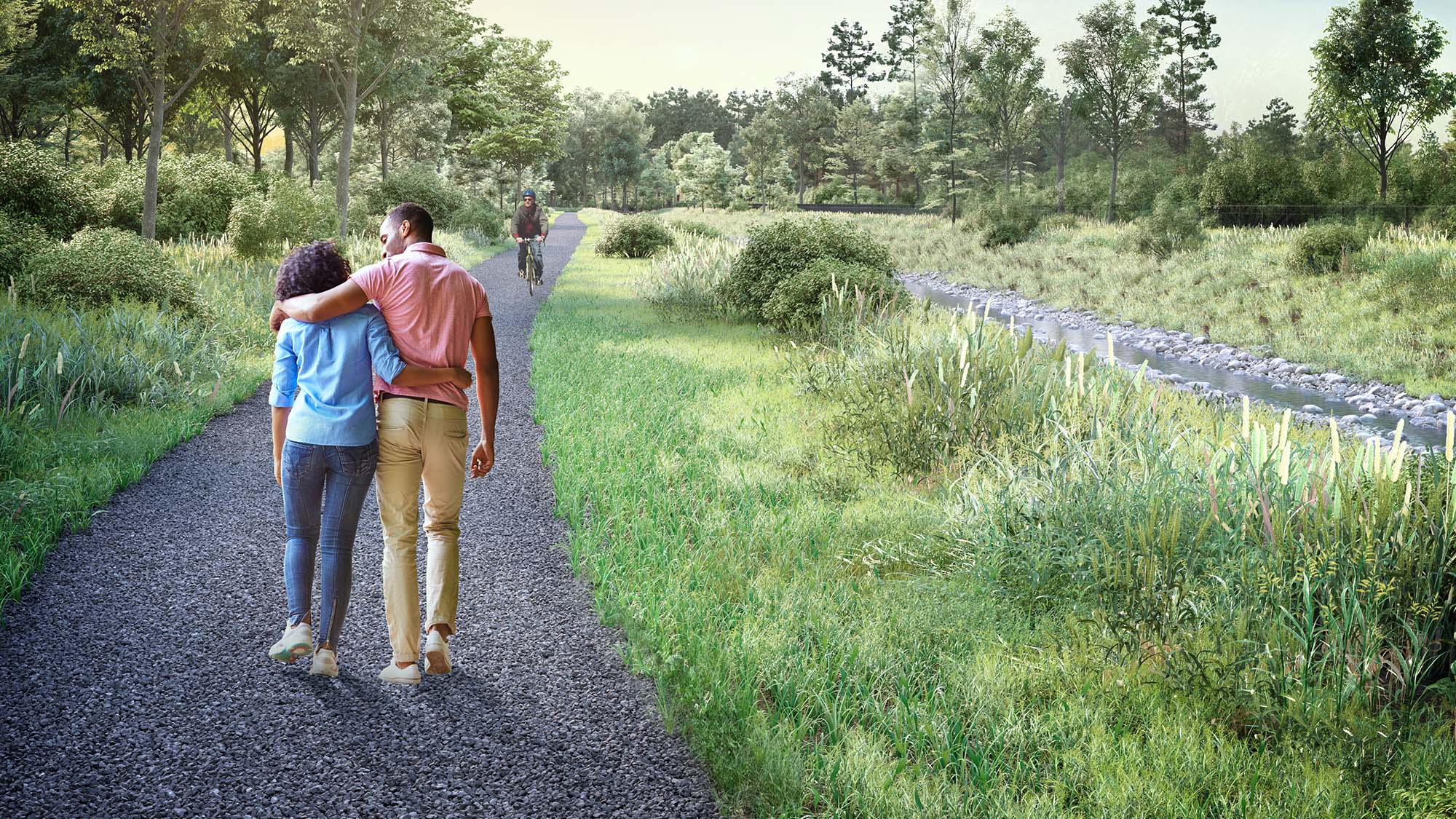 RESTORED AND REVITALIZED
---
Serson Creek is an environmentally degraded and underground piped water course that runs along on the eastern edge of the Lakeview Village site. This creek will see daylight through a major realignment and restoration effort that will connect the creek with Lake Ontario and integrate it into the future Jim Tovey Lakeview Conservation Area.
This will allow fish to access the creek for the first time in decades and re-establish a vital wildlife corridor, balancing habitat creation with water access and recreation. There will also be native plant naturalization, pollinator gardens, and wetlands integrated as learning landscapes and a reflection of community-based initiatives such as The Butterfly Way Project.
Restoring this naturalized creek and reintroducing native vegetation and habitat zones along the waterfront and within park areas will transform the urban environment, enhance and replenish coastal habitats, and encourage public awareness and stewardship.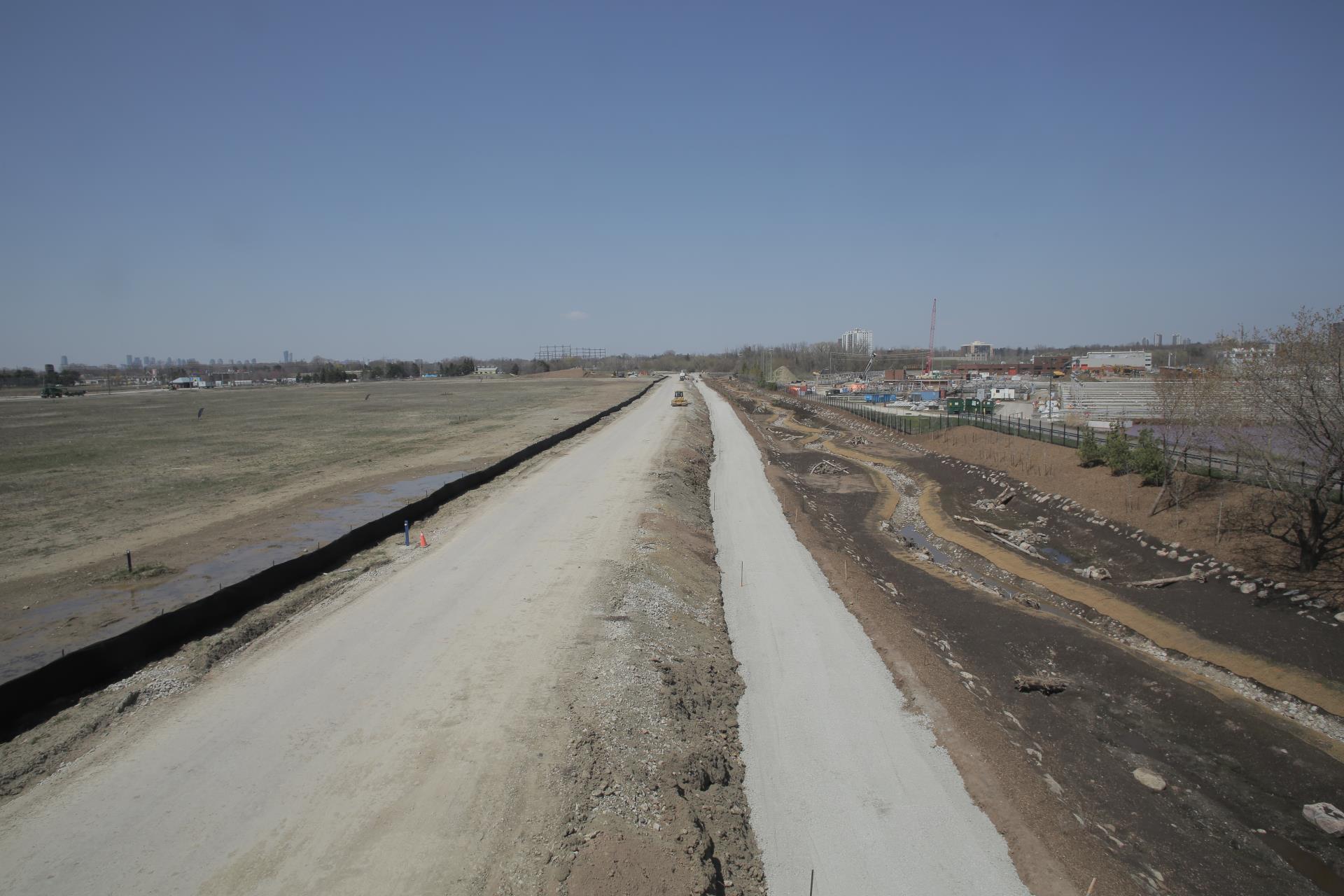 DISCOVER SERSON
---
A key component of the transformation of Mississauga's waterfront at Lakeview Village is the restoration of Serson Creek. With the creek presently diverted underground, major rain storms cause flooding and harm to the area's environment. See the work being done onsite that will transform this natural feature for years to come.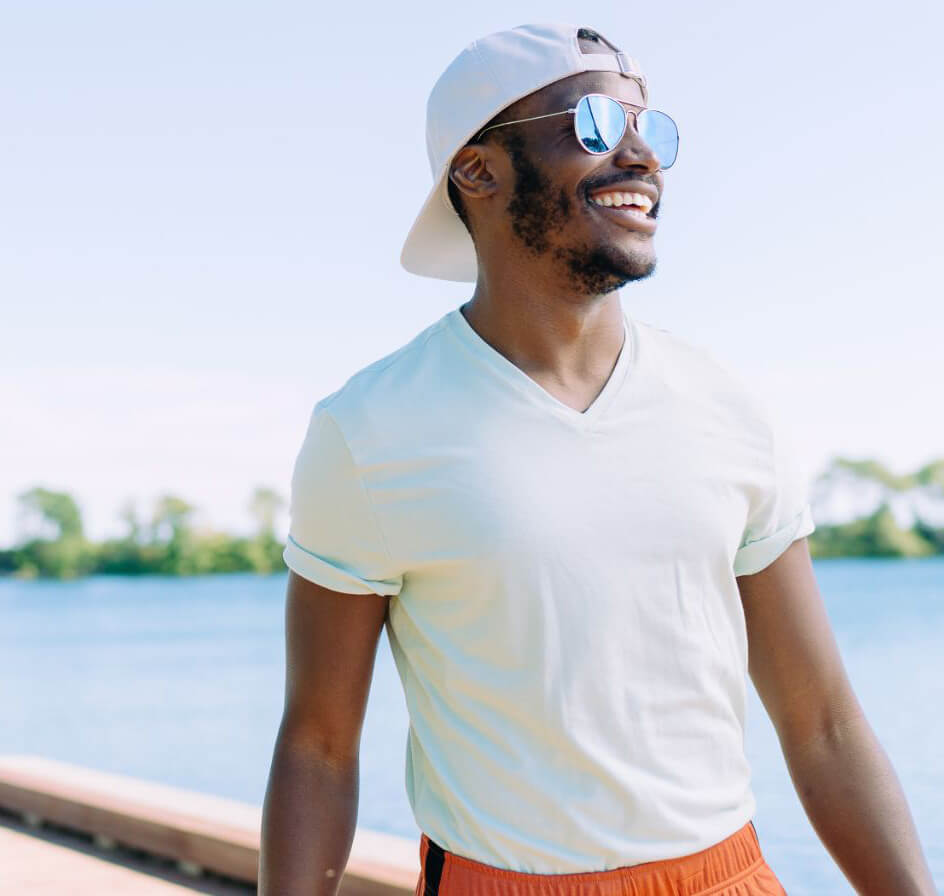 STAY UPDATED ON RESIDENTIAL NEWS