FEATURE ARTICLE
THE IMPACT OF ART, CULTURE & PLACEMAKING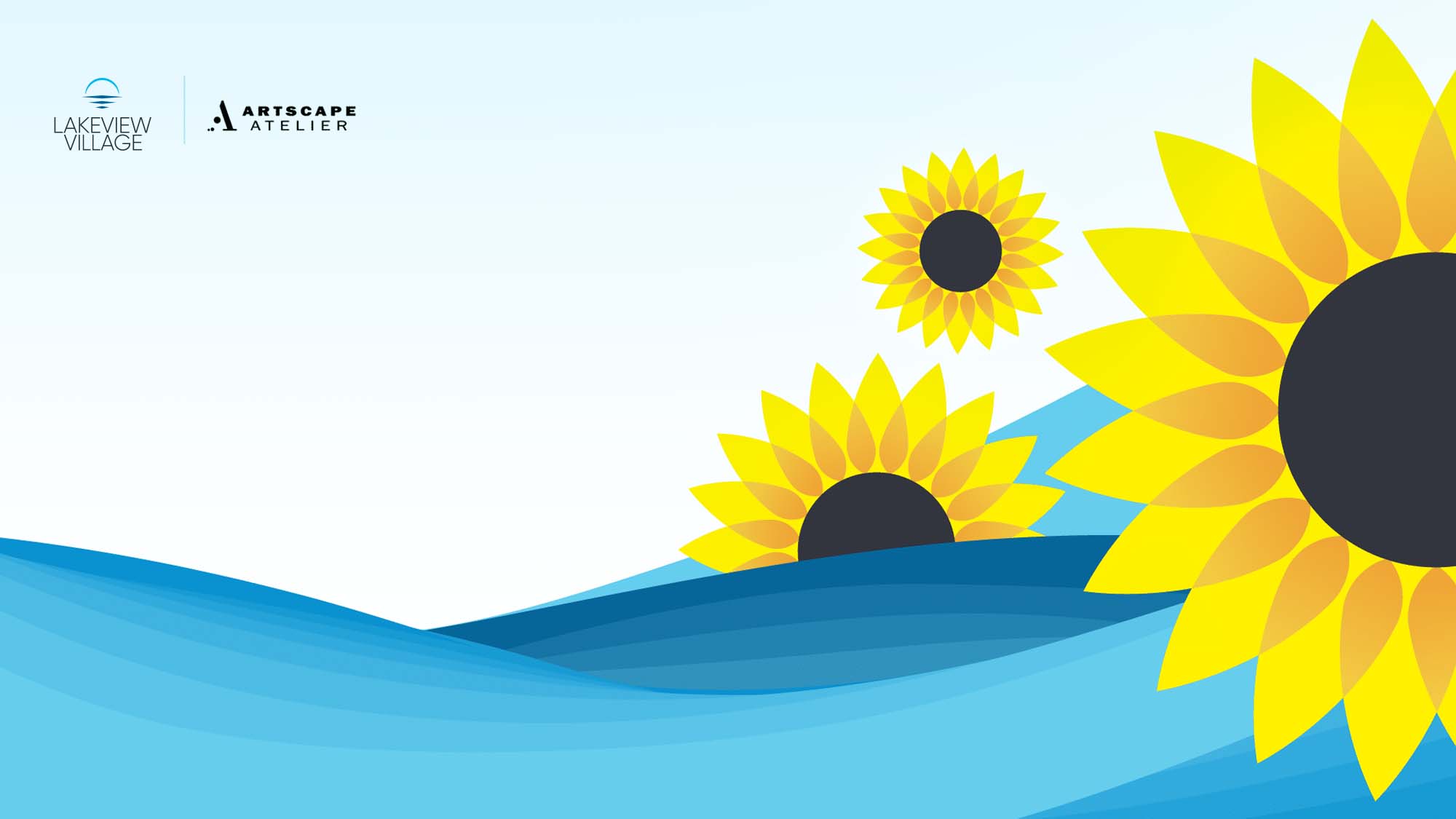 BRINGING PUBLIC ART TO LAKEVIEW VILLAGE
---
ANIMATING MISSISSAUGA'S WATERFRONT
Building a community involves bringing people together, and supporting those that make it unique and dynamic. Lakeview Village has been host to a series of placemaking and artist opportunities that deliver a sense of community and foreshadow the future of this new development.
Read Press Release
In May 2020, Lakeview Community Partners Limited and Artscape launched an artist-based initiative to animate the site at Lakeview Village and provide work for artists during COVID-19 (following safety and health measures set out by the government of Ontario). This opportunity provided over $100,000 in paid work for 19 artists, including 14 muralists, two visual artists, one sculpturist, one painter, and a poet.
These artworks created a canvas for artistic expression along 1,600 linear feet of construction hoarding wrapping the future Lakeview Village Discovery Centre. Located near a field of one million sunflowers, this program created a unique placemaking experience to beautify an active construction site and provide a place for the community to experience and interact with art safely.
NEW ARTIST PROGRAM
---
In May 2021, LCPL launched the next phase of collaboration with Artscape to bring a new series of public art to animate the development site and its future Discovery Centre in 2021 and beyond. This latest initiative will create over $250,000 in paid work opportunities for artists in the region. The first commissioned artwork for the Phase 2 program was Studio F Minus' sculpture, Composition for Wind - now completed and situated on the grounds of the Discovery Centre.
Building on the initial phase of the LCPL-Artscape partnership launched in 2020, this is a continuation of LCPL's vision to transform Mississauga's waterfront through placemaking and to redefine the way the community engages and connects with art, establishing a true sense of place at the Lakeview Village site located on the shores of Lake Ontario.
The first commissioned artwork for the Phase 2 program will be the Discovery Centre Sculpture Project, which will be situated on the grounds of the Discovery Centre – currently under construction and slated to open later this year. Studio F Minus, the artists chosen to produce the large sculpture, will also undertake a hands-on four-month paid mentorship program for emerging artists in the sculptural field to help them learn how to develop a large-scale public art execution as part of this initiative. Lakeview Village has announced a new Artists in Residence program to take place at the Discovery Centre in 2022 and 2023. This self-directed, six-month-long community artist residency program will feature four different artists. The first two artists of the program have been selected, Broadbent Sisters and Soyeon Kim, who will provide an immersive and collaborative art experience for the community–inspired by the revitalization of our waterfront.
FEATURED NEWS
Discover our Latest Sculpture
---
As part of our vision and commitment to transform Mississauga's waterfront, and in collaboration with Artscape, we are bringing a new group of artists together to create a series of new public art displays at the future Lakeview Village Discovery Centre.
Read More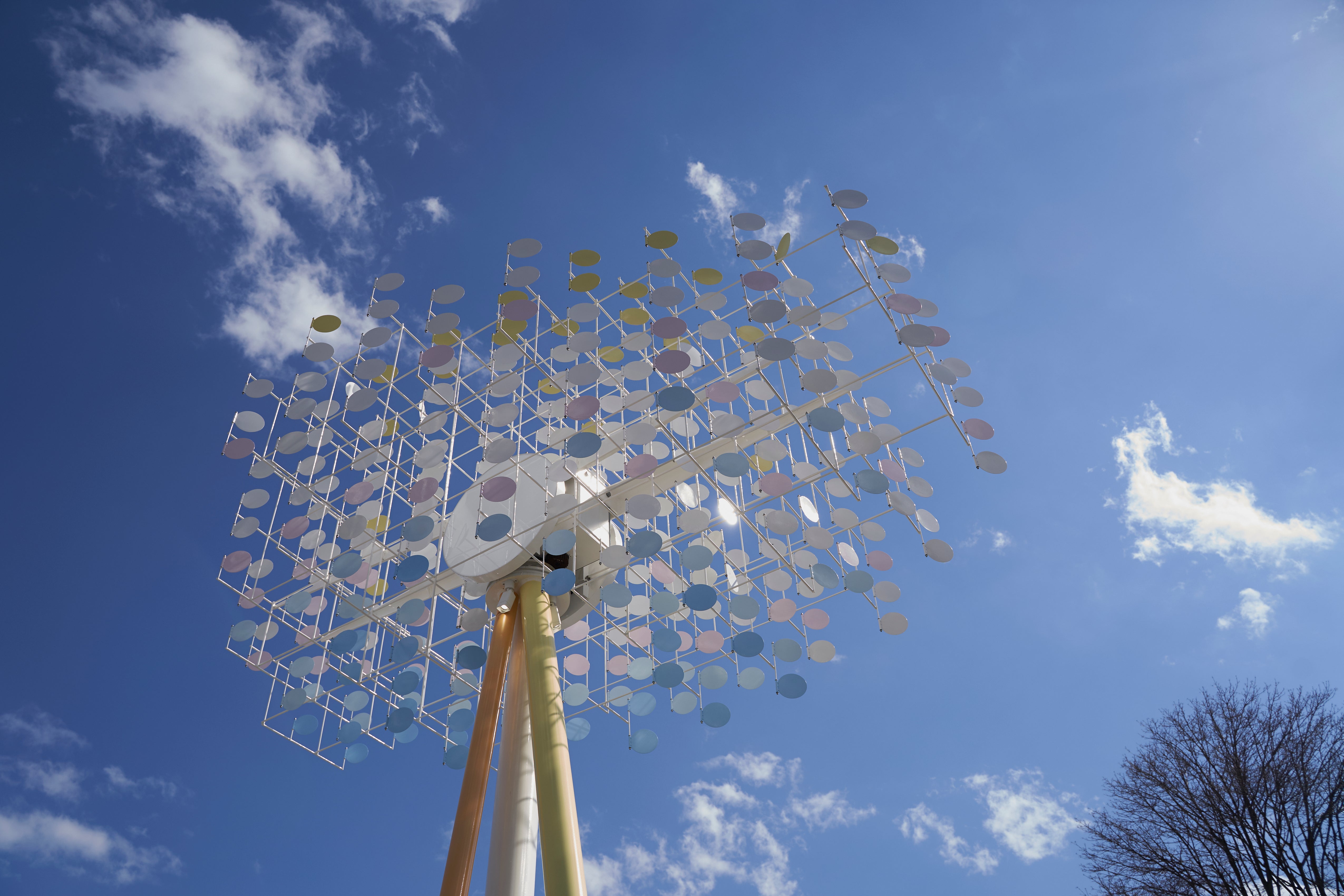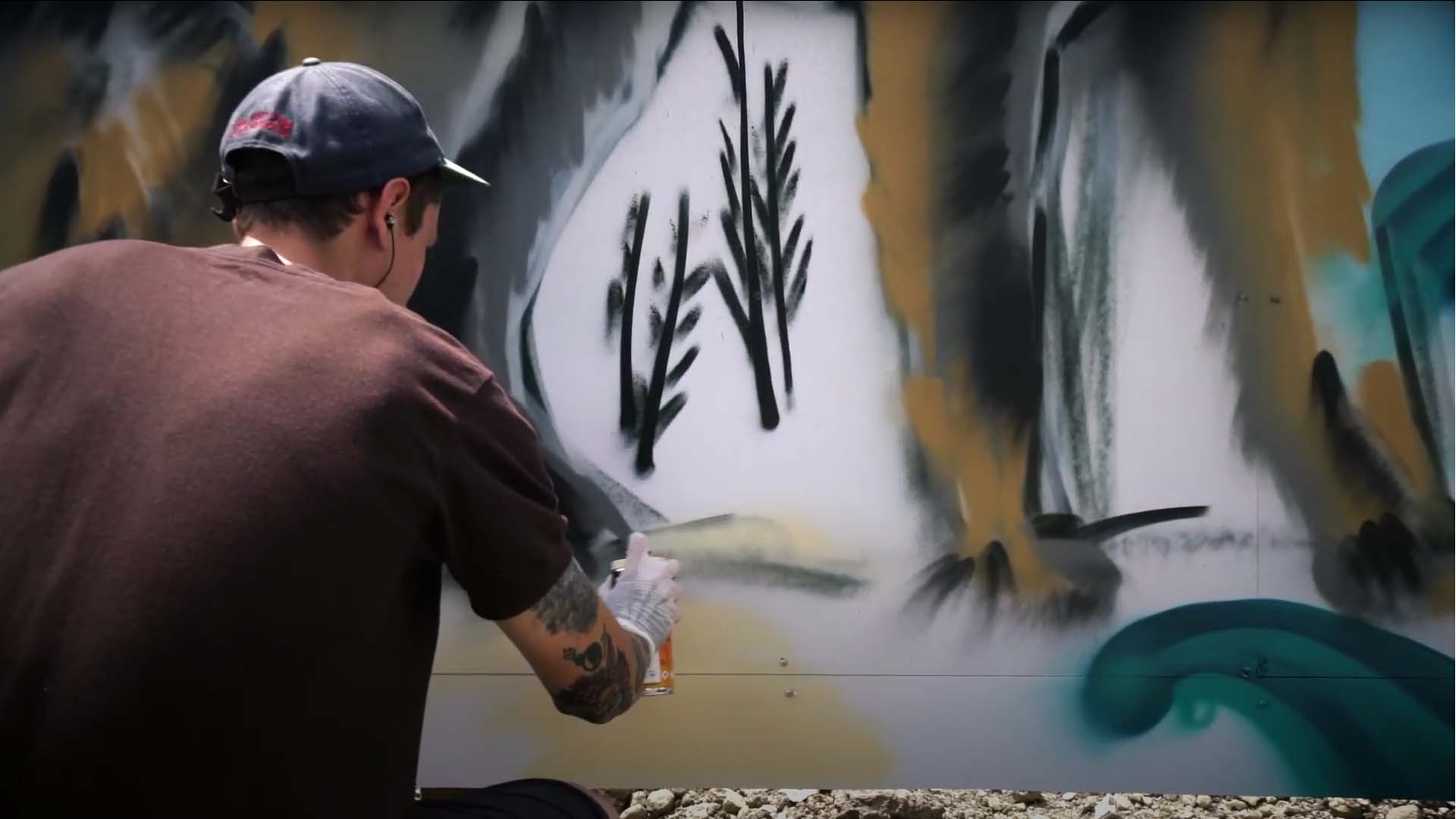 ART OF PLACEMAKING
PUBLIC ART AT LAKEVIEW VILLAGE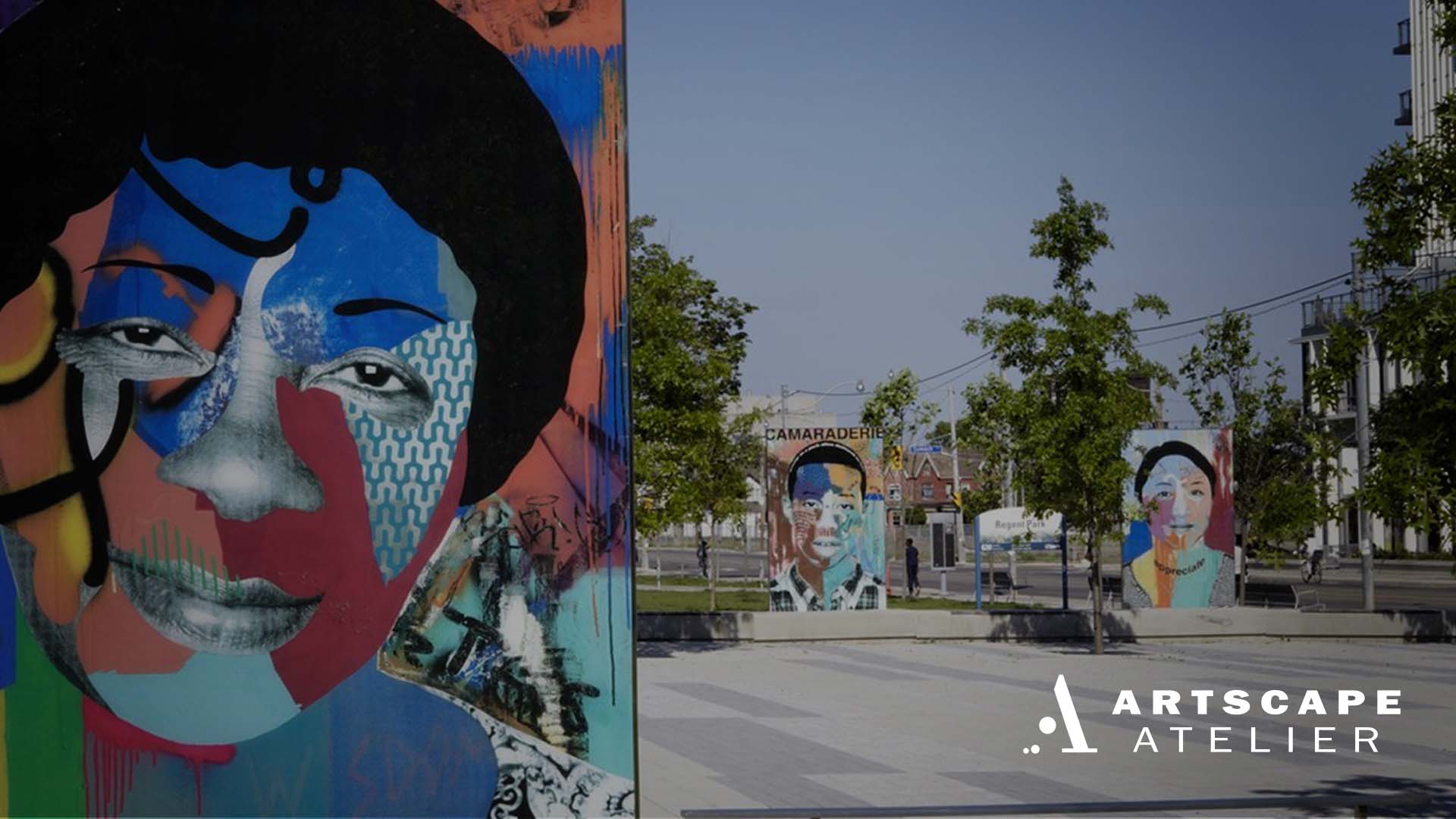 ART OF PLACEMAKING
A NEW INITIATIVE WITH ARTSCAPE ATELIER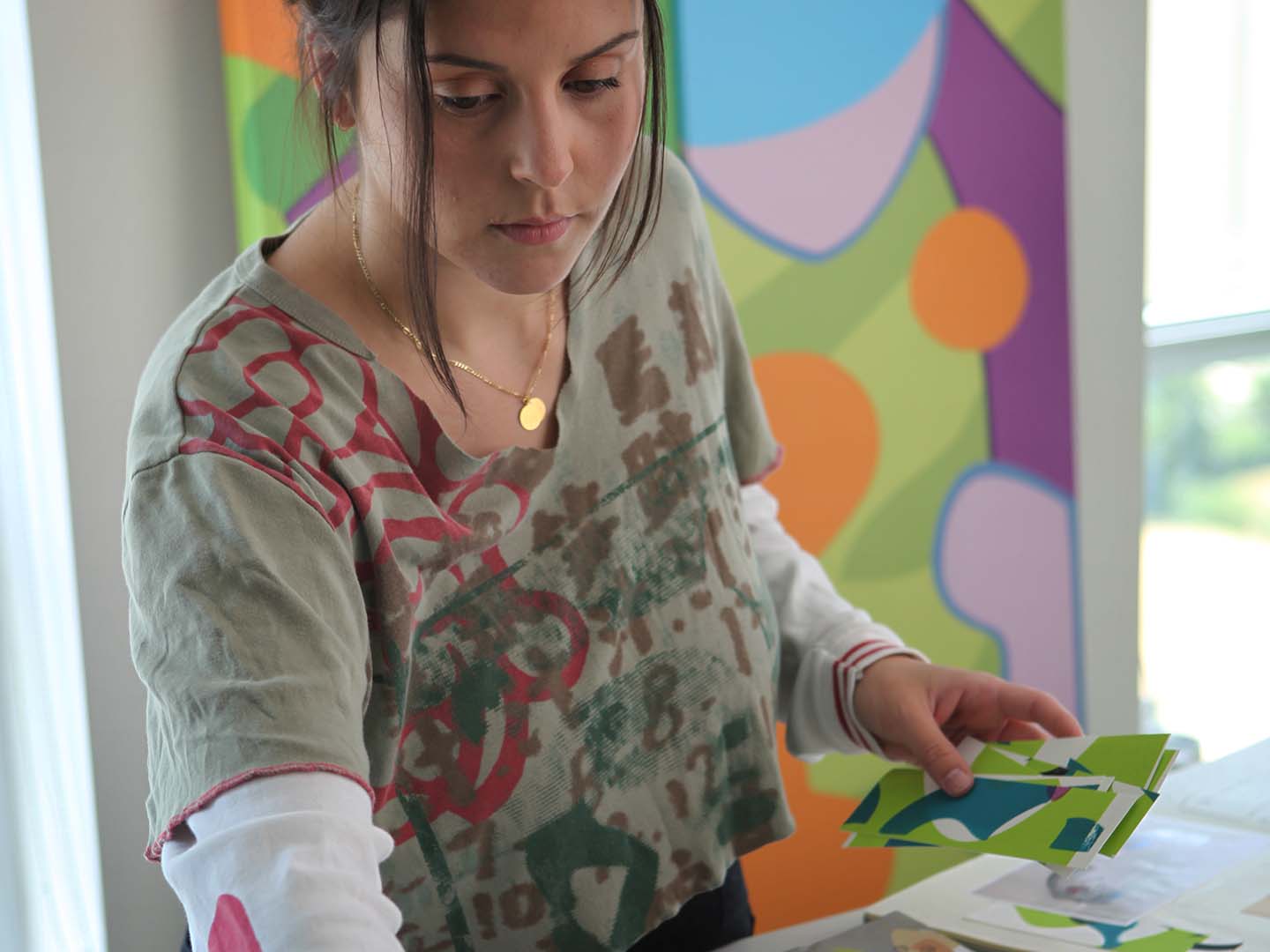 A PARTNERSHIP WITH ARTSCAPE
---
Lakeview Village and Artscape have embarked on a partnership to bring public art to the site. This collaborative effort began with the launch of the artist-based hoarding initiative in 2020 to provide artists with opportunities during a pandemic. There are several phases of this partnership that will unfold throughout the planning and development process.
ARTSCAPE ATELIER
---
Artscape Atelier, a new initiative that has the potential to be launched at Lakeview Village as part of the community's arts and culture hub, reimagines the relationship between art and urban development. If implemented, the Atelier will act as a home for artists to create unique, authentically Canadian, original works of art.
Artscape Atelier is a social enterprise that looks to bring art, people and place together by: Connecting developers, local governments and artists in a collective project of city building and placemaking; Providing artists new platforms and opportunities to participate and direct city design; and, Creating a collaborative space for the creative community to produce works of public art and public realm infrastructure such as benches, light fixtures and wayfinding.
STAY UPDATED ON RESIDENTIAL NEWS